Hello There !!!
Thanks very much for stopping by.
With the experience what i have gained for the past 20 yrs, I have a passion in teaching. I would like to train and help people in what ever the best way in achieving their dreams and goals in this digital world.
Courses I offer :
PHP Course
WordPress Course
Testing Course
Orientation Course for College Students as part of Career Building Program
I am very much here to help anyone technically as part of knowledge base.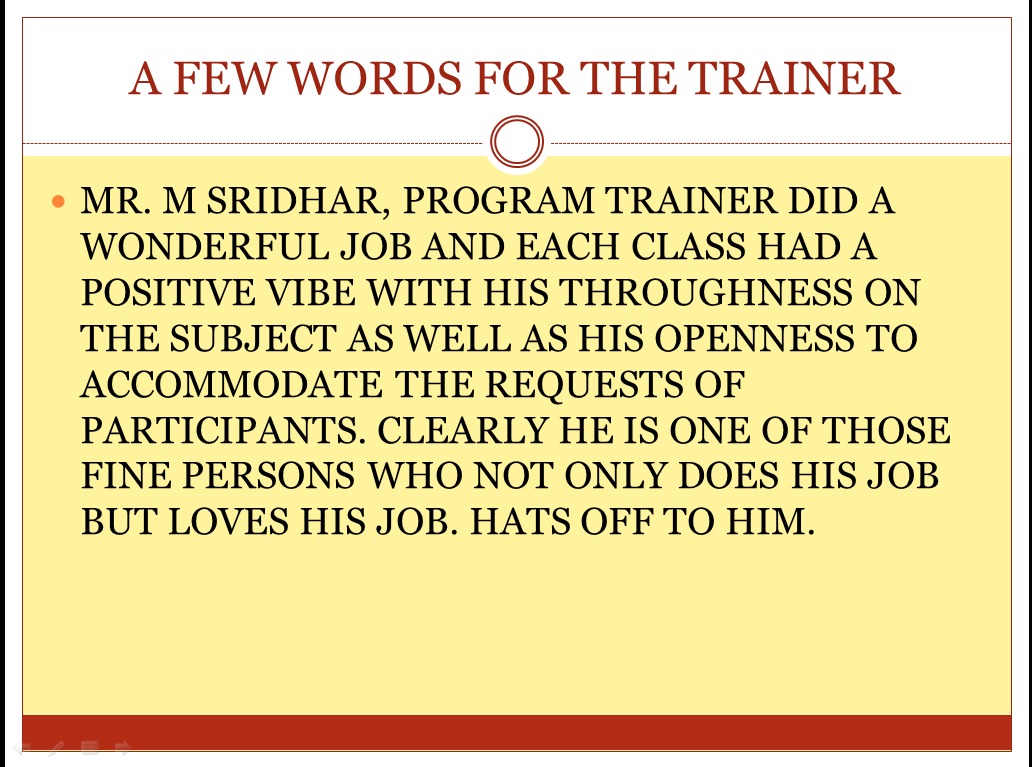 Basic Computer Course Training for Senior Citizens at IDPL
Testimonial :
Arun Kumar - IWAI
Good morning !!!
SHRIDHAR sir is the best trainer. He trains really well and in a very polite manner, he even clears all the doubts very gently and he is even of good nature. I really like the way in which he trains. He clears our doubt in a repeating manner by giving examples, if I don not understand anything he even clears the doubt by giving many examples by which I can understand completely.
Thank you
Chandradeep Singh - IWAI
Mr. M Sridhar, Program Trainer did a wonderful job. In each and every class he had a positive vibe with his thoroughness on the subject as well as his openness to accommodate the requests of participants clearly. He is one of those fine persons who not only does his job but loves job. Hats off to him